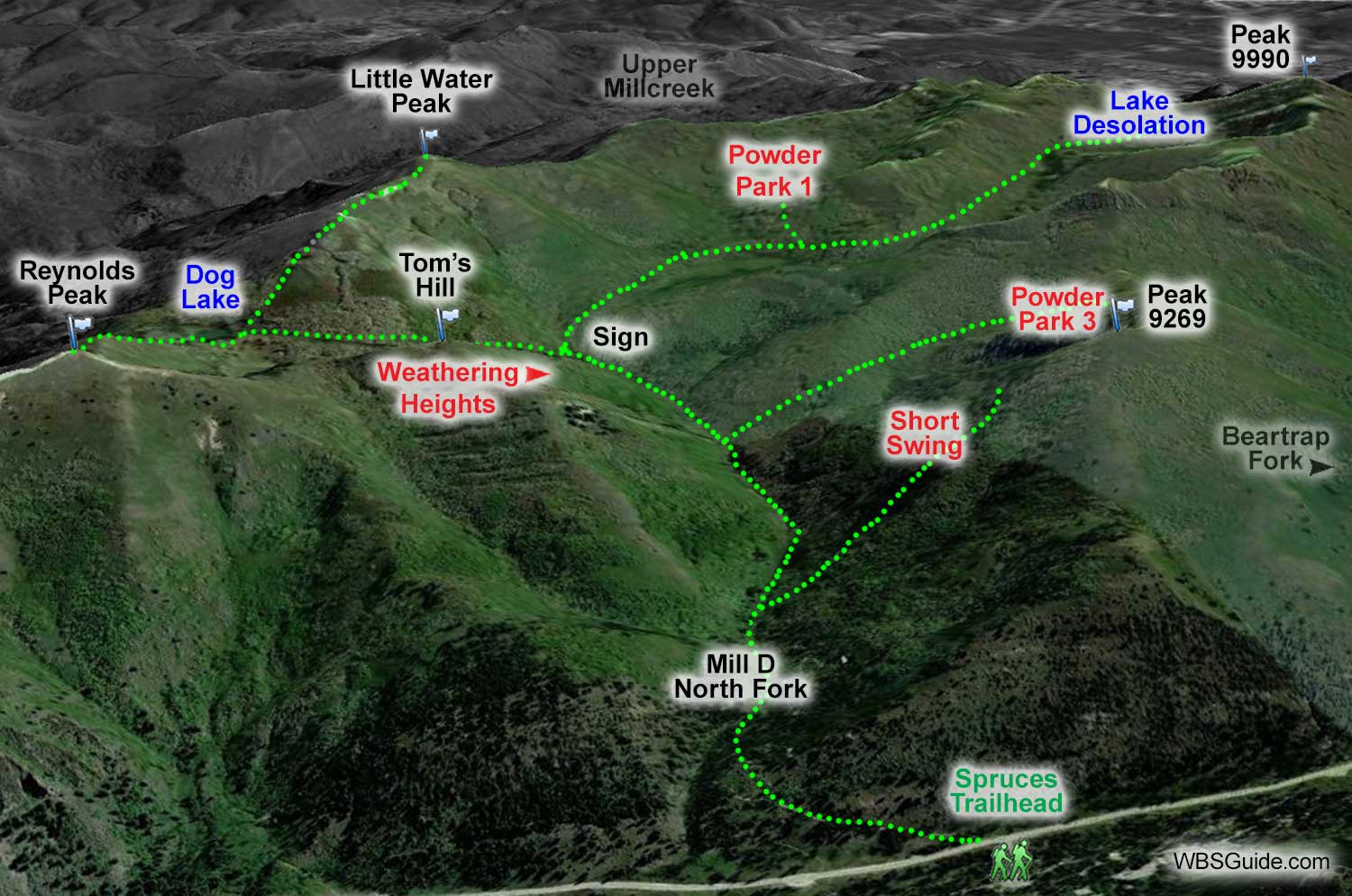 Mill D North Fork
Getting to Mill D North Fork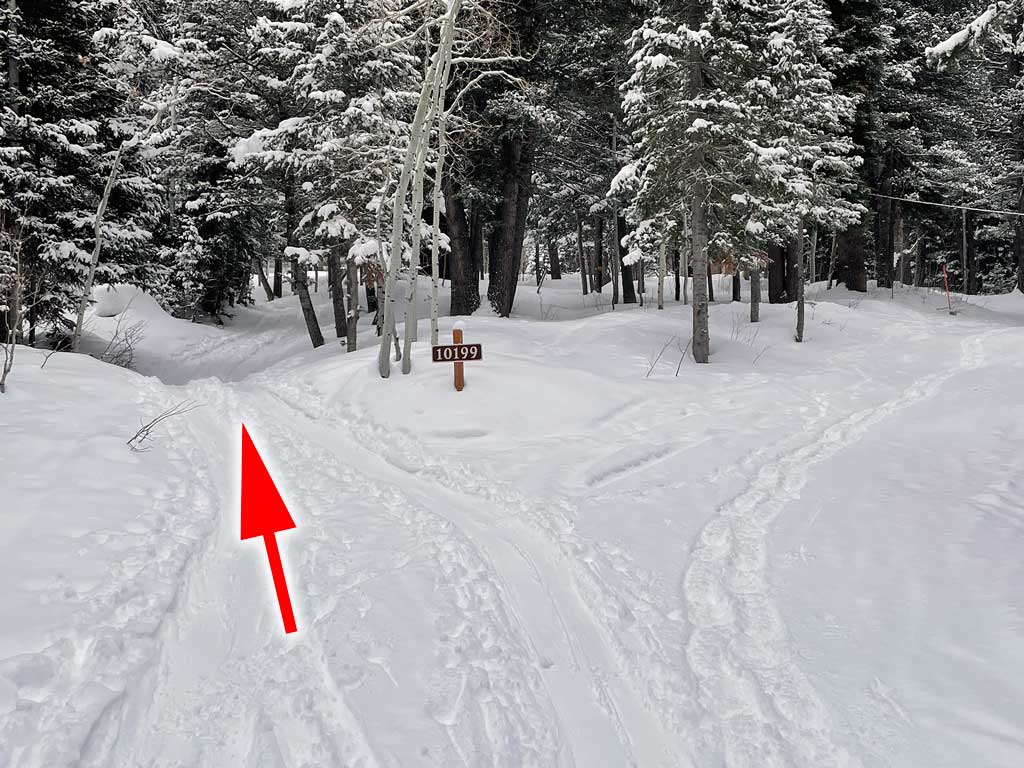 10199 Cabin Shortcut
The Mill D North Fork skin track begins on the north side of the Big Cottonwood road across from the Spruces parking lot. Skin up the cabin road. Bear to your left when the road splits and then (for a tiny shortcut) bear left at cabin 10199.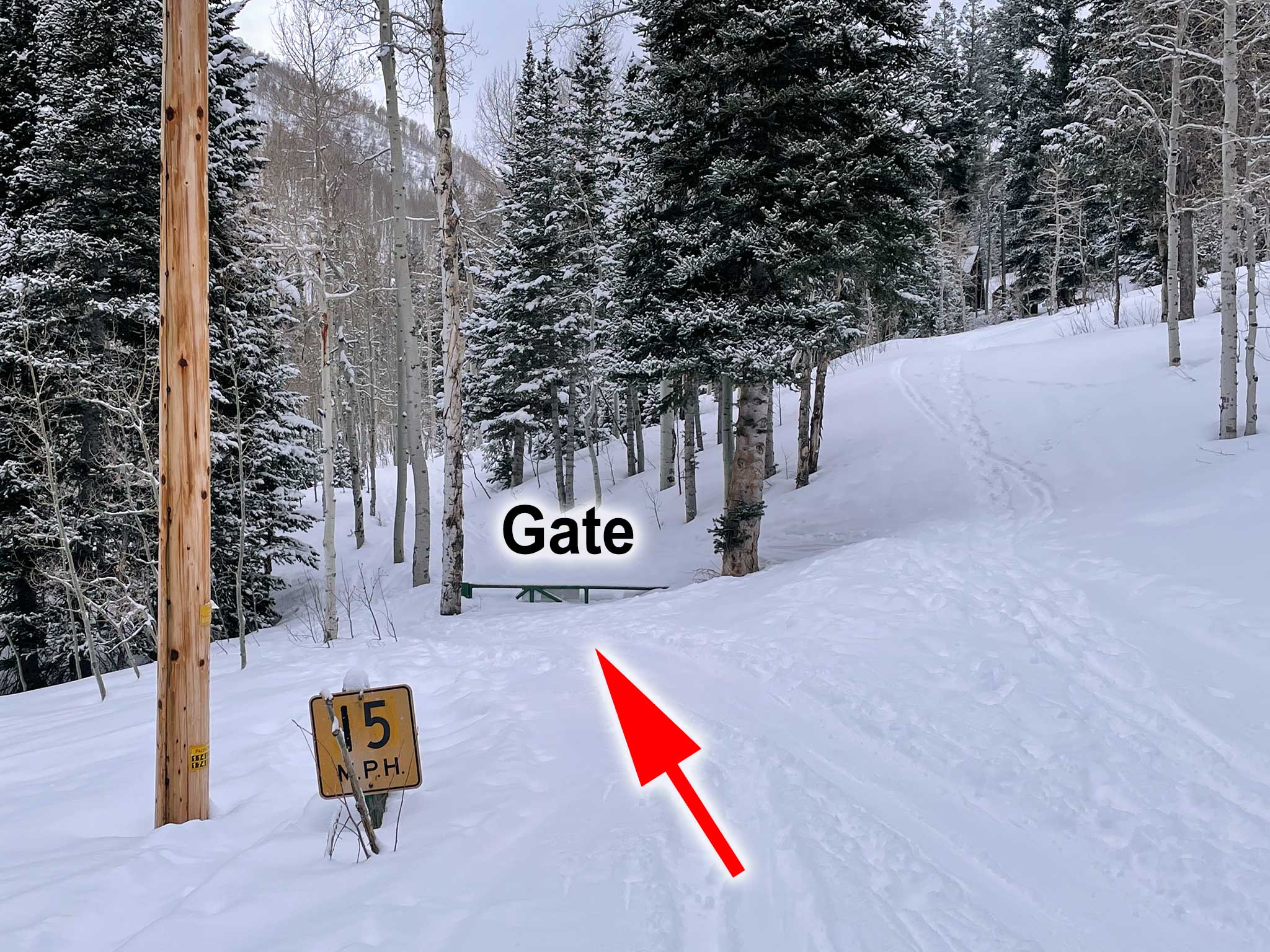 Mill D North Gate
After approximately 15 minutes of skinning (and across from cabin number 15-03) the skin track departs the cabin road at a gate on your left. The track then heads up on the right side of the Mill D North Fork drainage.
As you continue up Mill D North, secondary skin tracks depart on the right side of the main track and head to Short Swing, Powder Park 3, and Lake Desolation. Skin tracks on the left head up Weathering Heights and Tom's Hill. The main track goes to Dog Lake.
About the name
Mill D is the site of the fourth of six lumber mills, named Mill A through Mill F, that were built in Big Cottonwood Canyon during the 1800s. The letter designations were based on the order that the mills were built without regard to their location in the canyon. The nearby canyons acquired their names from the mills. A total of 19 lumber mills were eventually built in Big Cottonwood Canyon, although not all of them received letter designations.
Not much is known about the Mill D mine. The only map I've seen puts it on the south side of the Big Cottonwood Canyon road near what is now the Spruces trailhead. Mill D was "built by Ferramorz Little of the Big Cottonwood Lumber Company at an early date."
The entire Mill D North Fork area is sometimes referred to as Wally World (named after Mark Wariakois, aka "Wally").