There are two Dog Lakes in Big Cottonwood Canyon. This page refers to the lake that is located on the ridge between Big Cottonwood Canyon and Mill Creek Canyon. The other Dog Lake is located south of the Brighton ski area.
Dog Lake is a safe destination in almost any avalanche conditions, although it is exposed to Weathering Heights for a short stretch. The descent back down the skin track can be narrow and slot-car like. Dog Lake is a common through-point on the way to the Reynolds, Soldier, and Little Water peaks. This relatively short hike is popular with snowshoers and spring-time hikers.
Getting to Dog Lake
You can get to Dog Lake from either Mill Creek Canyon or Big Cottonwood Canyon.
Dog Lake from Mill Creek
Follow the Mill Creek Canyon road from the Maple Grove gate to the Big Water parking lot. The Big Water Gulch trail starts on the southeast corner of the parking lot, crosses a bridge, briefly heads west toward Soldier Fork, and then heads back toward Big Water Gulch as it ascends up the right (western) side of the Big Water Gulch drainage. At a clearing, you'll need to follow a split that heads more easterly (leftward) to go to Dog Lake or you'll get end up ascending the Big Water Gulch run.
(Remember that the mileages shown in the info tables for routes that start at the Big Water trailhead do not include the 4.5 miles and 1,500 vertical feet from the Maple Grove gate to the Big Water trailhead.)
Dog Lake from Big Cottonwood Canyon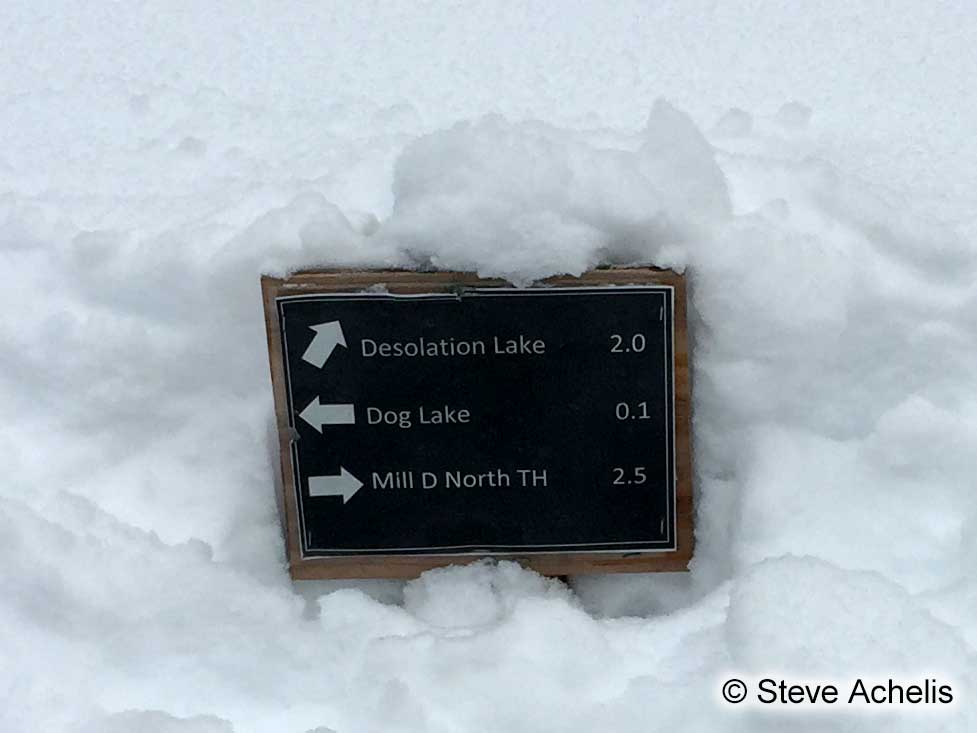 Lake Desolation Sign
To access Dog Lake from Big Cottonwood Canyon, follow the directions to Mill D North Fork from the Spruces trailhead. After less than an hour the skin track splits at a sign, with the left fork going to Dog Lake and the right fork going toward Powder Park 1 and Lake Desolation. (Let's hope the sign is nearly buried as shown here.)
Dog Lake is about 15 minutes past this split in the trail.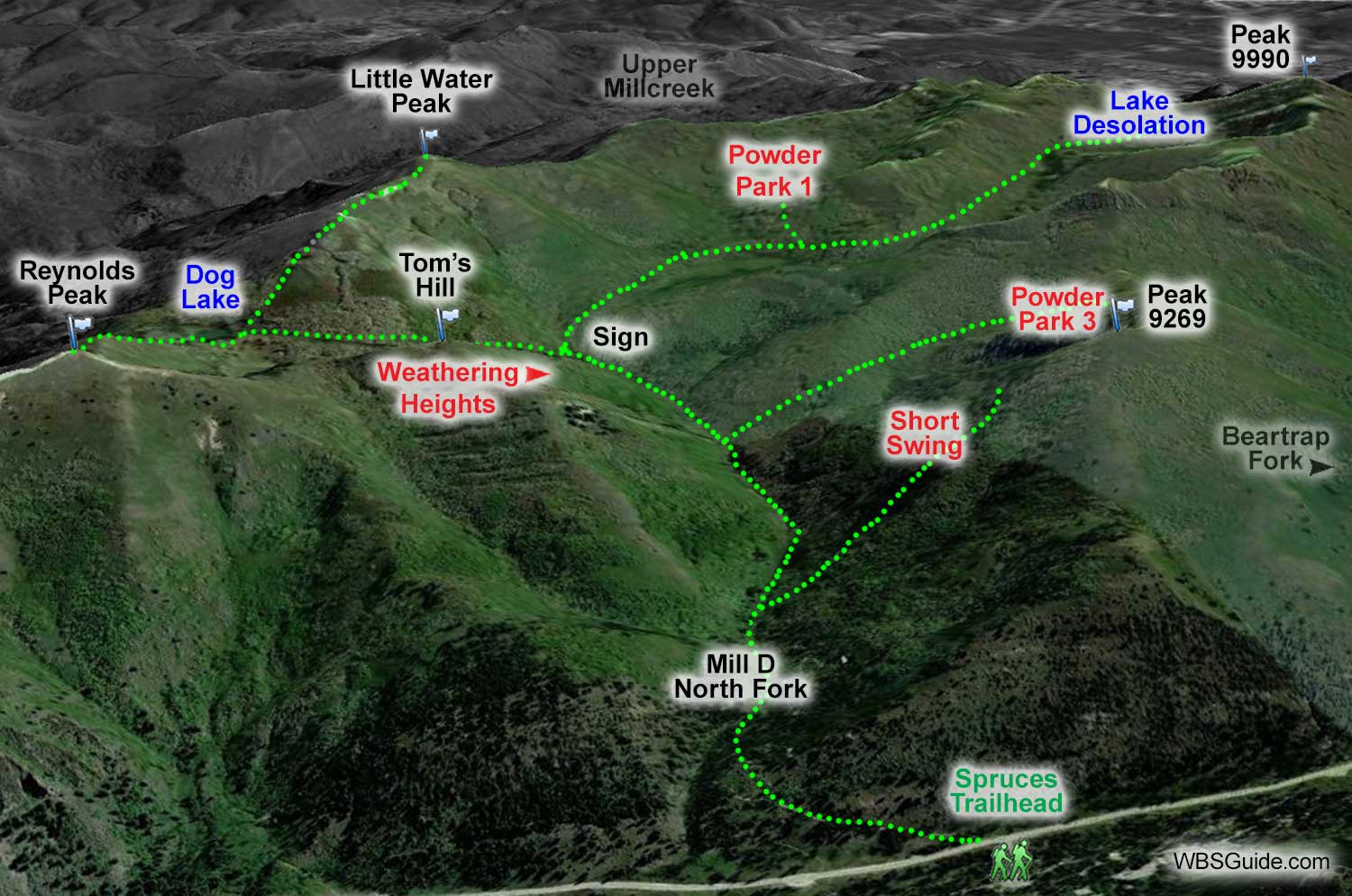 Mill D North (Dog Lake is in upper left)