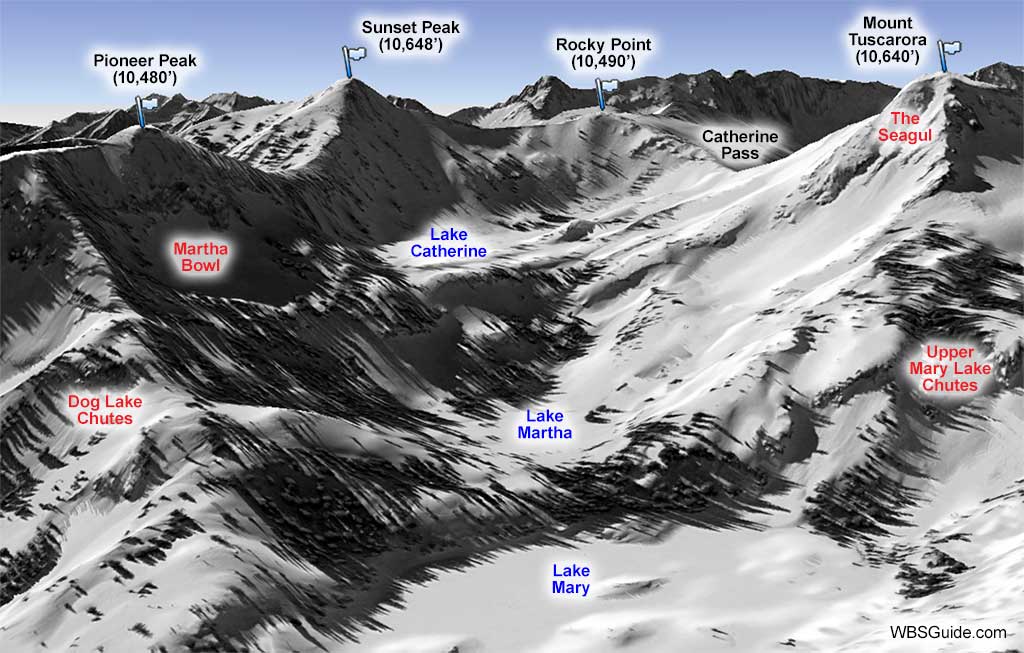 Getting to Lake Martha
You can reach Lake Martha from Brighton by going toward the Dog Lake Chutes and continuing west over the ridge.
About the name
In the 1870s, Catherine Brighton named Lake Catherine after herself, Lake Mary after her infant daughter, and Lake Martha after a friend. There was a fourth lake, Lake Phoebe, but it merged with Lake Mary when Lake Mary was dammed in 1915. On older maps these lakes were referred to as the Granite Lakes.