Solitude Mountain Resort
Base Elevation
7'988'
Resort Location
40.6238° / -111.5975°
Road Mileage
12.1 and 12.4 miles
Online Map
View on wbskiing.com
Solitude Mountain Resort is located on the right (south) side of Big Cottonwood Canyon. There are two parking lots. The lower parking lot is much larger than the upper parking lot.
Solitude includes the Mill F South Fork and Honeycomb drainages. Solitude's lifts can provide access to the Twin Lakes area and Silver Fork.
Solitude has seven chairlifts in Mill F South Fork and one in Honeycomb Canyon. They've proposed expanding into Silver Fork—a sinful thought within god's country.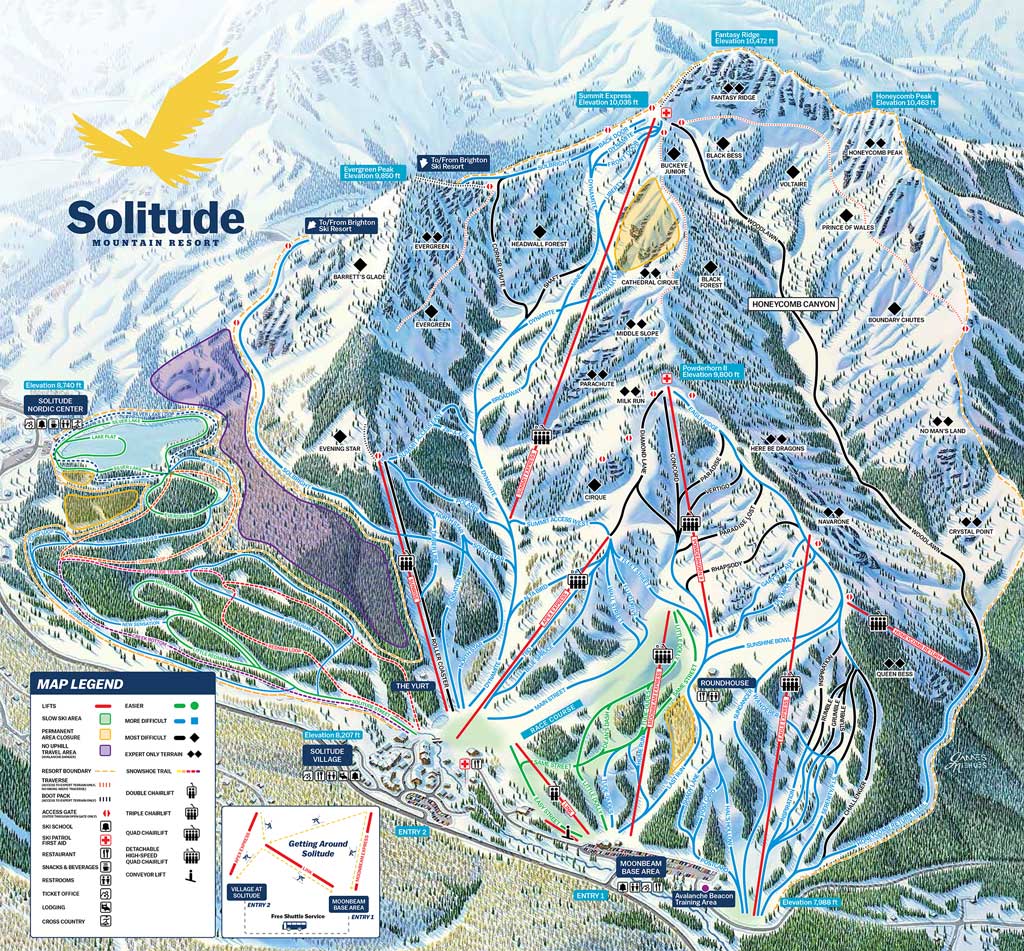 Solitude Trail Map
Solitude's in-area terrain provides good pre-season warm-up turns, but never forget that ski areas do not perform avalanche mitigation when they are closed—avalanche accidents and fatalities within ski areas are a common pre-season occurrence.
Solitude's lower elevation sometimes results in rain, or soggy snow, when it is snowing at Brighton.