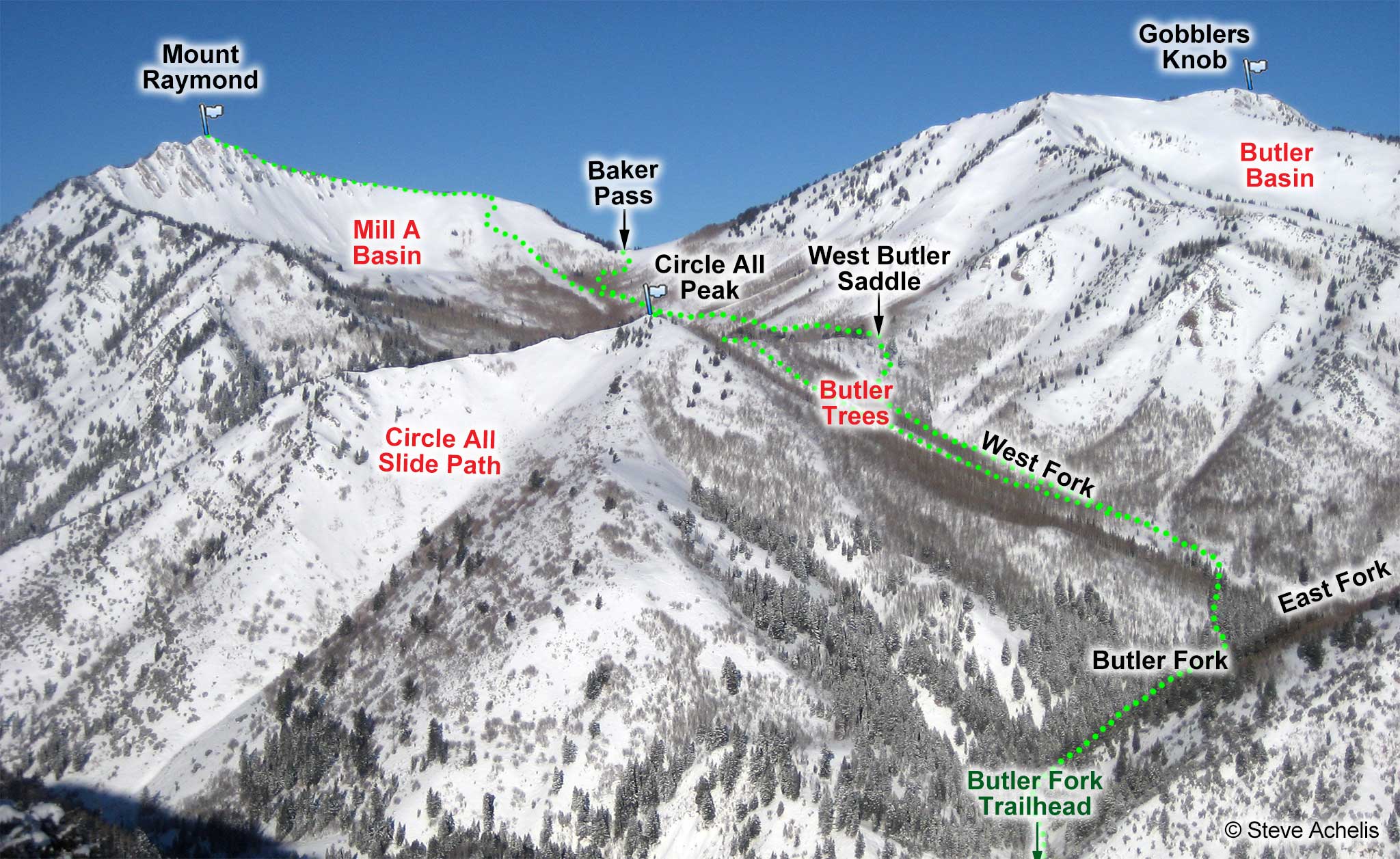 Butler Fork Trailhead
Butler Fork Trailhead
Trailhead Elevation
7,140'
Trailhead Location
40.6493° / -111.6618°
Road Mileage
8.0 miles
Online Map
View on wbskiing.com
The Butler Fork trailhead is on the north (left) side of the Big Cottonwood road approximately 8 miles past the digital sign. There is a relatively large parking area which is appropriate, because a large number of people ski Butler Fork.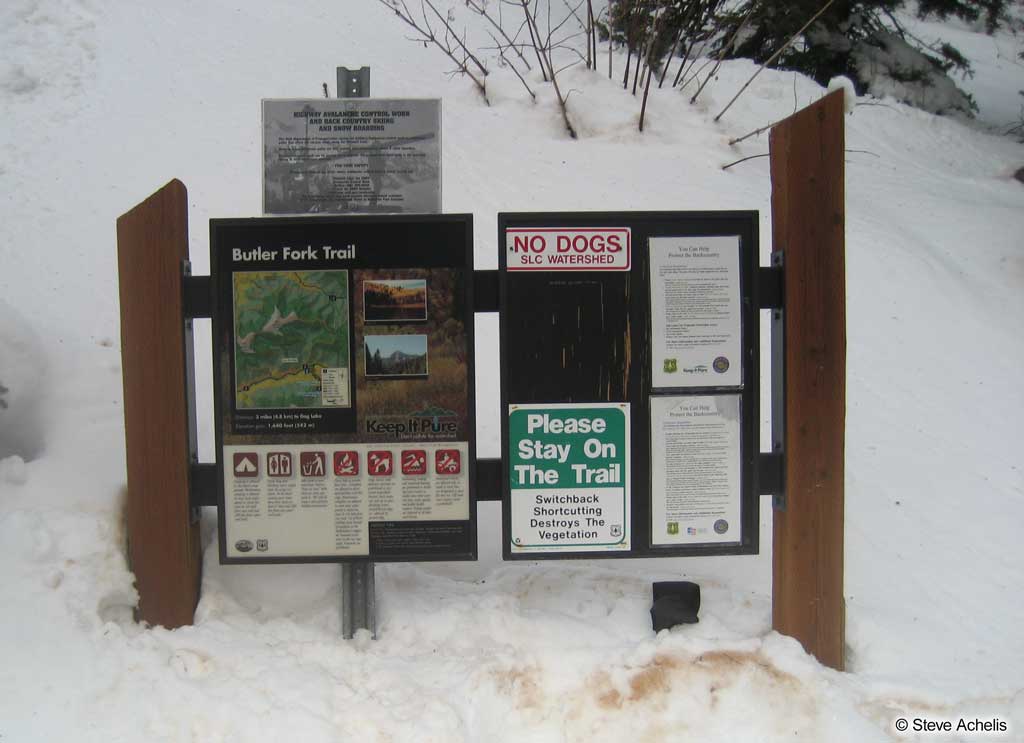 The Butler Fork trail begins on the left side of the creek but immediately crosses and continues along the right bank. The first 10 minutes are exposed to a steep (40°+) west-facing slope. Likewise, the East Fork of Butler contains a couple of benign-looking gullies (e.g., Scary Gully) that can deposit significant avalanche debris.
Although most of the terrain in lower Butler Fork is 30° or less, a few slopes increase dramatically as they become gullies near the bottom of the drainages. Keep an eye out (inside joke) for these terrain traps and practice safe one-at-a-time travel.
Going to the West Butler/East Butler Split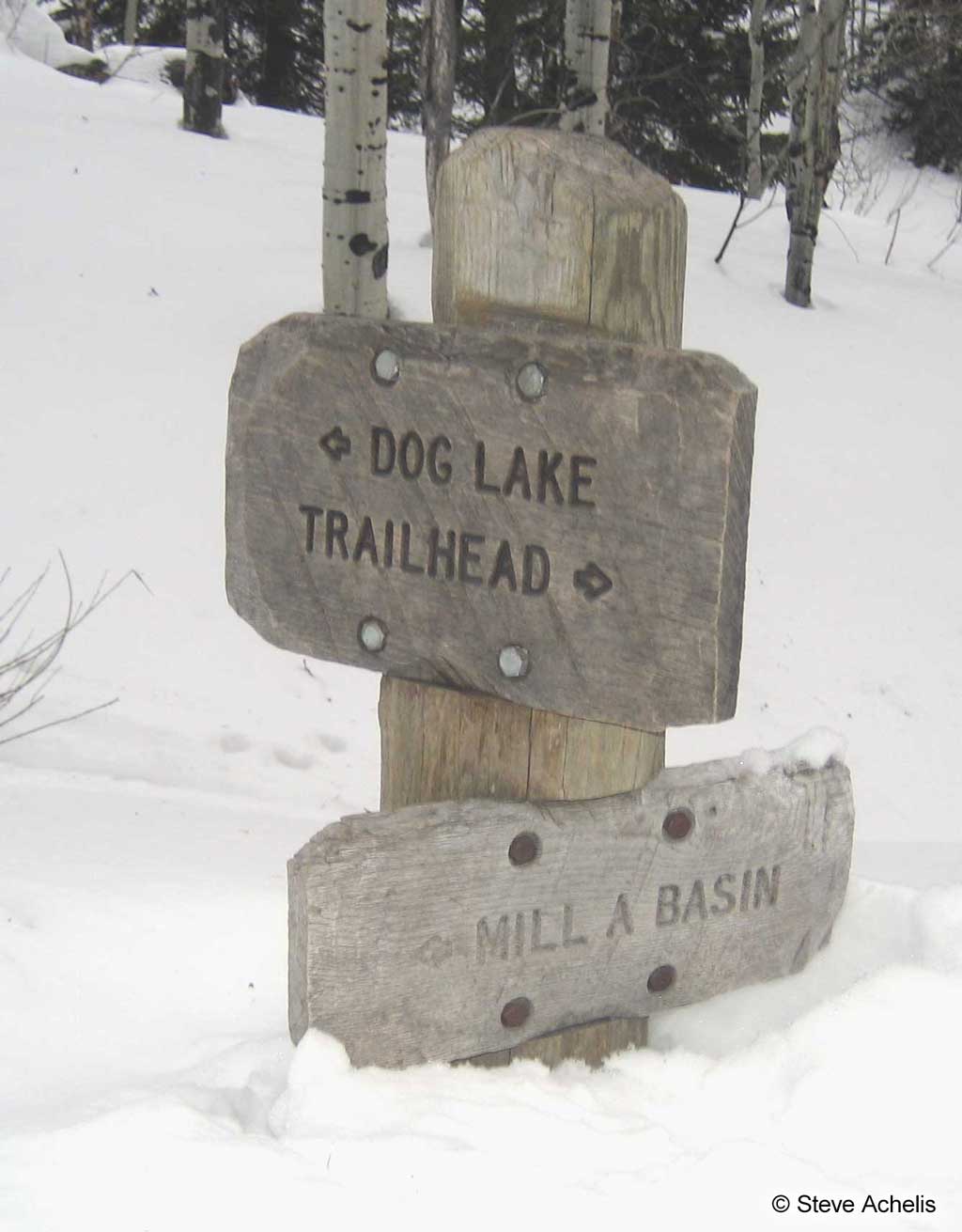 Approximately 20 minutes after leaving the Butler Fork trailhead, the Butler Fork trail splits (sometimes only the more popular left branch is visible). The right (east) branch goes up East Butler Fork toward Butler Basin and Dog Lake. The left (west) branch heads up West Butler Fork toward Circle All and the West Butler Saddle. The trail sign shown here is located where the trail splits, although hopefully it will be buried when you arrive.
About the name
Butler Fork is named after Neri Butler who build a mill "some distance up its confines in 1880."