Getting to Catherine Pass
Park at the Grizzly Gulch trailhead, pass the gate, and head up the snow-covered summer road. After about 10 minutes, when the road makes a hard lefthand turn, you should keep going straight ahead on your current bearing. In about 20 minutes you'll reach an Alta ski run.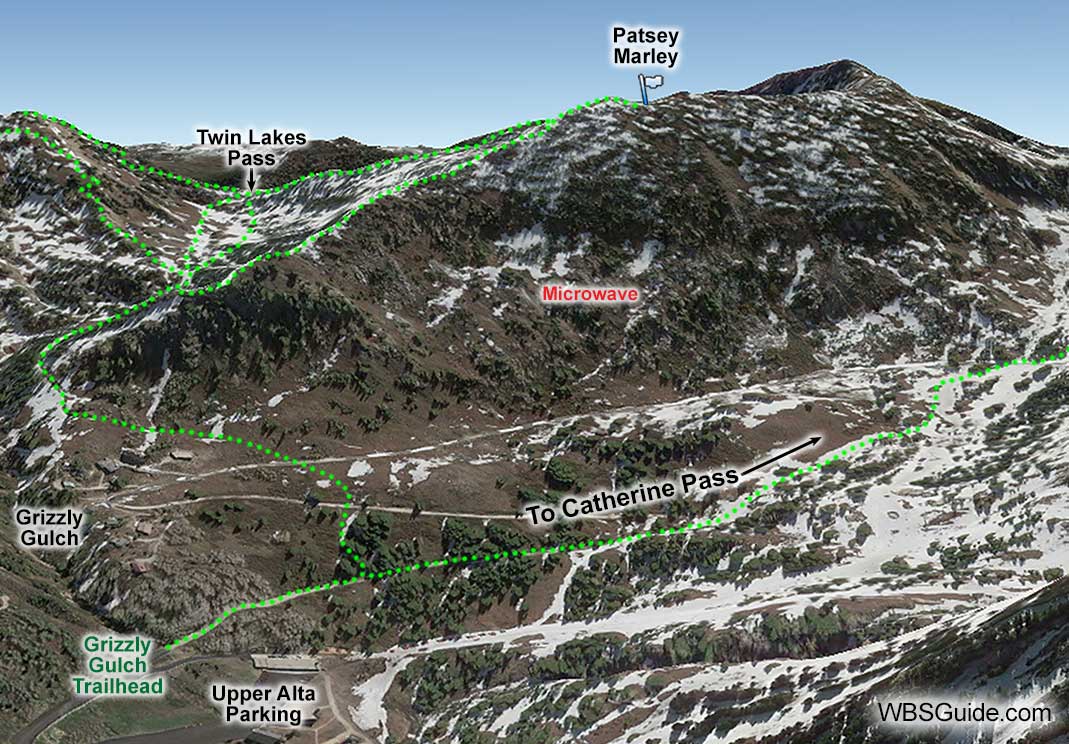 Continue in the same direction, seeking the path of least resistance, while keeping the ski runs on your right and the mountain on your left. (Keep in mind that Alta has a "No uphill traffic allowed during operating dates" policy. Boo.)
After less than an hour you'll be naturally drawn into a drainage on your left. This leads to Catherine Pass.
Optionally, you can exit through Brighton's Wren Hollow backcountry gate, skin to above the Dog Lake Chutes, ski down to Lake Martha, and skin up to Catherine Pass.