Rocky Point
Summit Elevation
10,490'
Summit Location
40.5780° / -111.5780°
Online Map
View on wbskiing.com
Rocky Point is a small, scruffy knob located on the Alta periphery just above Lake Catherine. Rocky Point is approximately 300 feet south of, and 300 feet higher than, Catherine Pass.
The northeast side of Rocky Point provides intermediate skiing into the Lake Catherine area. It's much less intimidating that the steeper chutes off Sunset Peak. It has an easy skin (and often a boot trail) back to Catherine Pass and Alta. Although the run on the north-side of Rocky Point is approximately 38°, there are plenty of lower-angle options.
If you ski back in-area from Rocky Point, you'll be on Alta's Last Chance ski run.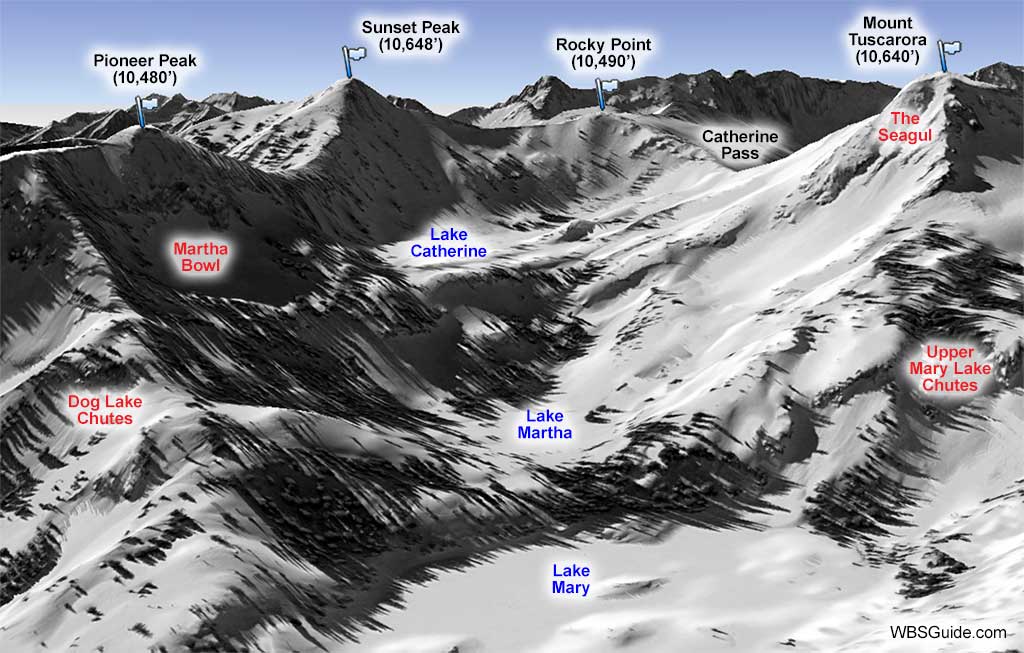 Getting to Rocky Point
Follow the directions to Catherine Pass from the Grizzly Gulch trailhead. From Catherine Pass head up the ridge to Rocky Point. (You can actually begin heading toward Rocky Point before you reach the Pass for a more direct approach to Rocky Point.)