Sunset Peak
Summit Elevation

10,648'

Summit Location
40.5770° / -111.5936°
Online Map
View on wbskiing.com
The summit of Sunset Peak is the border between Salt Lake County, Wasatch County, and Utah County. If you place your boot precisely, it will be in all three counties at the same time. Sunset Peak is located next to Pioneer Peak and overlooks Lake Catherine.
Sunset Peak's north facing slope contains a half-dozen, scalloped chutes that average approximately 40°. They provide excellent chute skiing with significant avalanche hazard—Skiers Doyle Murray and Tim Wiggins died in an avalanche near here on November 13, 1985.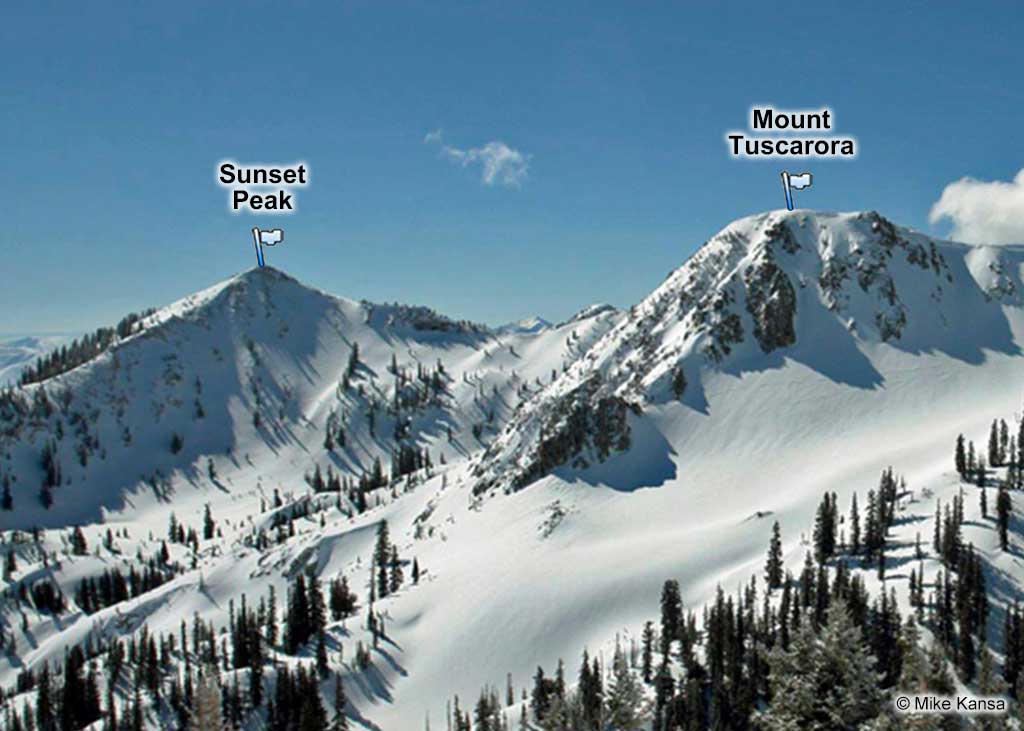 Sunset Peak viewed from Mount Millicent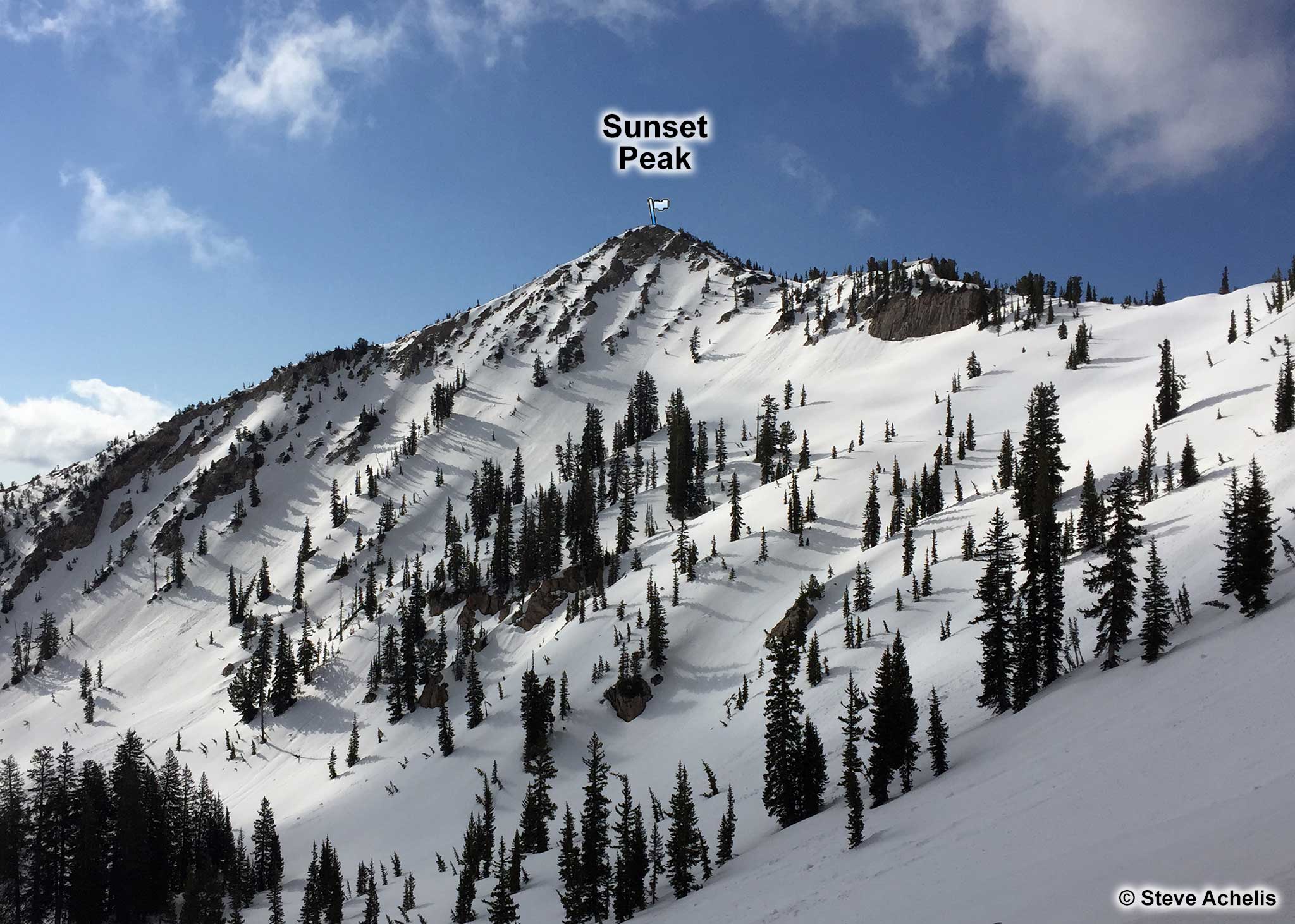 Sunset Peak viewed from Catherine Pass
Getting to Sunset Peak
You can get to Sunset Peak either by riding Alta's Supreme chairlift, following the ridgeline over Point Supreme to Rocky Point, and then continuing on to Sunset Peak. Or you can park at the Grizzly Gulch trailhead, follow the directions to Catherine Pass, go over Rocky Point, and continue up the ridge to Sunset Peak.