Snowbird Ski Resort
Base Elevation
8,100'
Resort Location
40.5810° / -111.6567°
Road Mileage
6.4 miles
Online Map
View on wbskiing.com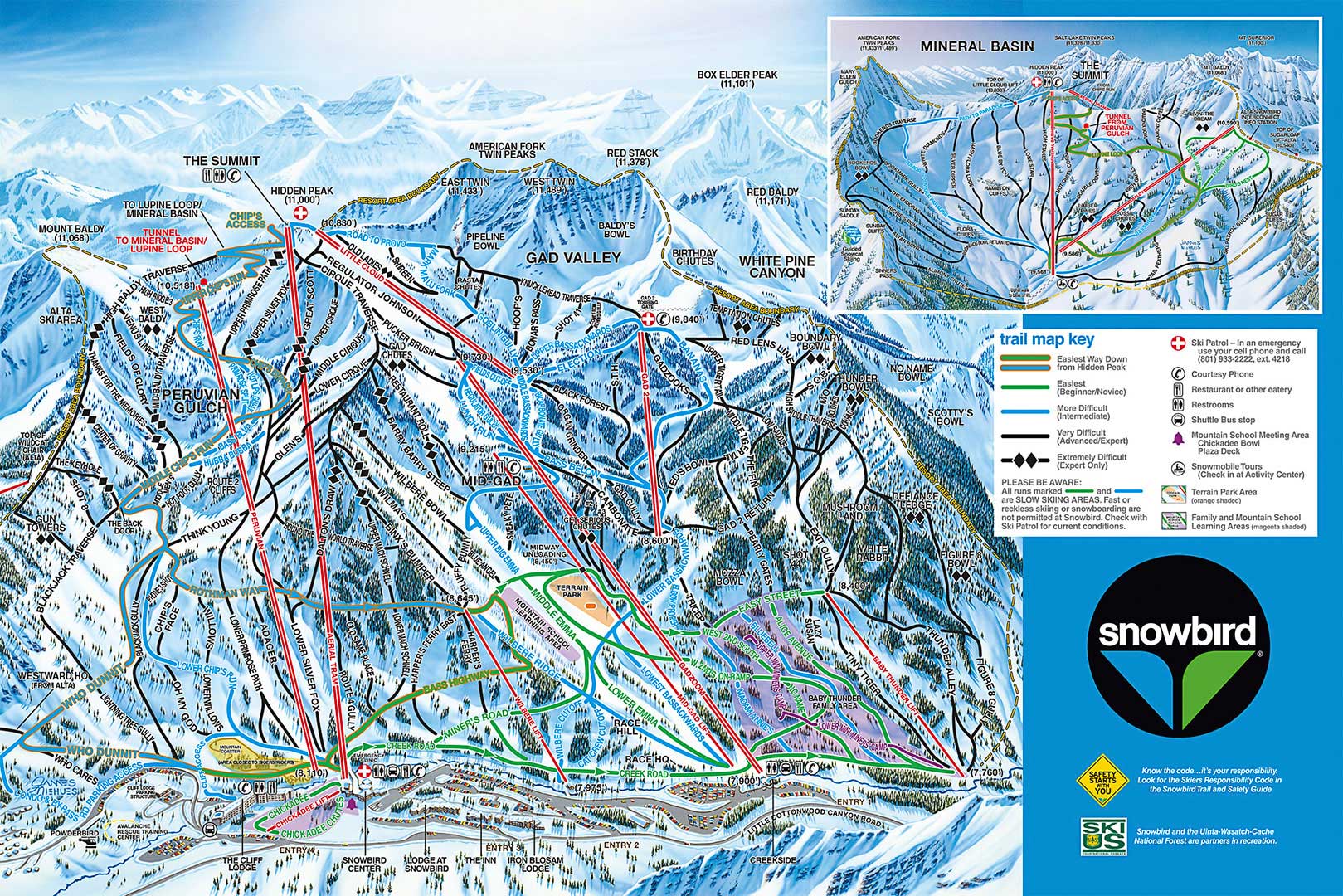 Snowbird Trail Map
Snowbird Ski & Summer Resort is located 6.4 miles up Little Cottonwood Canyon road.
Snowbird includes the Peruvian Gulch and Gad Valley Gulch drainages on the front-side, and the Mineral Basin drainage in American Fork. Alta ski area is observer's left of Snowbird and White Pine Fork is observer's right. Snowbird's lifts can be used to access American Fork and White Pine Fork.
Keep in mind that ski areas do not perform avalanche mitigation when they are closed—it's almost inevitable that the first avalanche accidents of the year occur within ski area boundaries before avalanche control work has begun.