Getting to Patsey Trees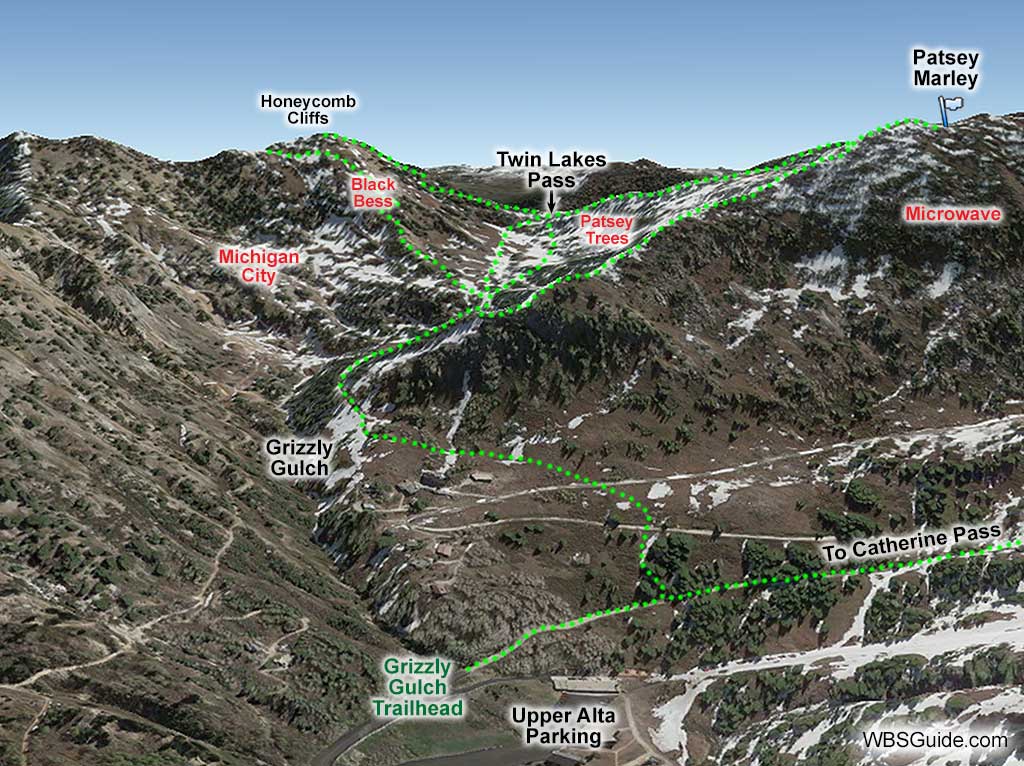 Follow the route to Twin Lakes Pass from the Grizzly Gulch trailhead and then turn right at the pass and head toward the Patsey Marley summit. As you are ascending the often corniced ridge, and before you reach the open area above the trees, pick a line and ski into the trees on your right.
After skiing the Patsey Trees you will be back on the snowcat road.